Solutions
Beverage
Liquid product that may or may not need to be kept cool
CAM machinery offers efficient filling, precise capping or sealing, and hygienic packaging solutions that ensure optimal product freshness, convenience, and visual appeal.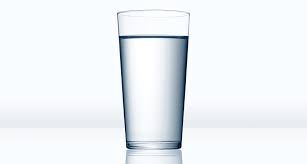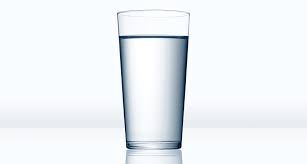 CR8-250Z
Pre-made Bagger
8 station Rotary Premade bagging system.  Capable of filling 1 to 3 items.  Running 3 /4 sided seals bags, pillow style bags, Spouted bags, Doy pouches, Zipper stand up pouch bags is this machines most popular application.  Allen Bradley controls many options available.
View Details
CV 420 Mini
Vertical Form Fill and Seal
Small VFFS bagger is a compact packaging powerhouse and can be manually feed with product sensors or foot pedal, while also being fully integrated for Automatic solutions.
View Details
Conveyor System
Metal Detectors
Ensuring only those products without metal contamination pass through. Easy to integrate and the ultimate solution for ensuring product purity and safety!
View Details
End Of Line Solutions
Collection Turntables
Primarily used to collect products from exit conveyor of the bagger. The table will turn around to spread out the bags so they are more convenient for the workers to place them into the carton.
View Details
Horizontal Bagging Systems
Horizontal Pre-made Bagger
CAM Horizontal Premade Bagging Solution.  Zipper Opening, Date Coding station, Product filling station with product settling, Gas Flush station, Heat Seal station and Exit Conveyor
View Details
Platforms
Mezzanines, Platforms, and Stands
Various options ranging from Stainless Steel Supporting Platforms with safety guardrail and ladder, Simple Support Stands for smaller projects, all the way to custom support stands with secondary isolation platforms. Constructed with durable materials, they provide a secure platform for packaging equipment while allowing you to maximize floor space and maintaining safety.
View Details
Poly Bagging Solutions
Vertical Form Fill and Seal
Compact VFFS bagging machine can be used fully integrated into a scale or dosing system.  Bagger can also be hand feed and adapt to full automation at a later time.
View Details
Complete Pre-made Bagging Solution
Your all-in-one packaging solution for efficient and hassle-free bagging. This comprehensive system is designed to handle pre-made bags of various sizes and types, providing a seamless packaging process from start to finish. With its user-friendly interface and customizable settings, it ensures precise filling, sealing, and labeling of bags, streamlining your production line. No matter the […]
View Details
Robotic System Solutions
Robot Palletizer
This pallet building machine accurately picks and places cases up to 30KG (66 pounds), with advanced human collaborative technology that allows humas to safely work alongside the machine to seamlessly constructs sturdy pallets and streamline your logistics. Max reach of 1,900 mm and 0.05mm repeatability.
View Details
Stick Pack VFFS
VFFS Stick Pack
CAM VFFS Stick pack solution can be integrated with an Auger for powders, Volumetric or Scale for granular products, or a Pump for Liquids.  Small foot print low cost full automation.
View Details
Vertical Form Fill and Seal
This cutting-edge machine combines the functions of forming, filling, and sealing bags in a vertical orientation, maximizing productivity and minimizing waste. With its intuitive controls and adjustable settings, it accommodates various bag sizes and types, making it ideal for industries ranging from food and coffee to hardware, cannabis, and beyond. Multiple models and sizes available!
View Details
Vertical Bagging Systems - VFFS
Vertical Form Fill and Seal
VFFS bagging machine capable of various package styles;  Quad Seal, Pillow Pack, Off set seal, gusset, flat bottom clip seal
View Details
Vertical Form Fill and Seal
Larger VFFS bagging System capable of larger and heavier packages.
View Details